USA BASEBALL: 2017 World Series; EPIC Game 5 – ATROS 13, DODGERS 12
Game 5 of the 2017 World Series was not the best ever. But it was an instant classic.
HOUSTON — The greatest testament to Game 5 and to the delicious madness of the whole Astros-Dodgers maelstrom in the World Series is that the players themselves can hardly believe what they, and their opponents, are accomplishing.
BOX SCORE: ATROS 13, DODGERS 12
Many teams in many sports respect each other. But the Houston Astros and Los Angeles Dodgers almost seem in awe of their foes, and, a bit sheepishly, of themselves, too. Is this really happening? Are we truly this evenly matched, this obstinate and, under incredible pressure, performing so superlatively, inning after breathless inning?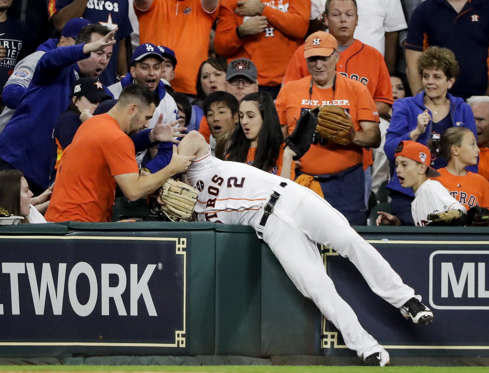 After the Astros' 13-12 victory in 10 innings — in a five-hour, 17-inning game that had so many thrills that it never lost its almost insane pace and pressure — Houston's Carlos Correa, a 23-year-old superstar in the peak of health said, with a straight face, "I feel like I'm going to have a heart attack out there.
"It's (so) high pressure. The game is going back and forth. Both teams are great, scoring runs. Hopefully, we can win one more game and take a break, because this is hard on me."
Correa did not say he hoped to win one more game to become World Series champions; he meant he did not know how many more games — especially all-time classics like Games 2 and 5 — he could take. He was kidding. But not by a lot.
 I've covered every World Series game since 1975. Game 5 was the most insanely entertaining I've ever seen. That's not the same thing as "best," a distinction usually reserved for World Series games with the highest stakes, such as the torturously thrilling Game 7 just 361 days ago when the Cubs won their first title in 108 years. The amazements of Game 5 fall into a different category: glorious games of continuous disbelief when all our baseball expectations, built over our lifetimes, are shredded by an unseen clown and tossed in our grinning faces. The obvious comparison is Toronto's 15-14 win over the Phillies and reliever Mitch (Wild Thing) Williams in Game 4 in 1993. But there is little comparison.
That game was a mess, a slashed canvas of 14 walks, hit batters and sloppy play in rainy conditions, plus bad pitching by several hurlers whose names were barely known then and forgotten now. That was a crazy game, but also one that didn't make you a baseball fan. More likely the opposite.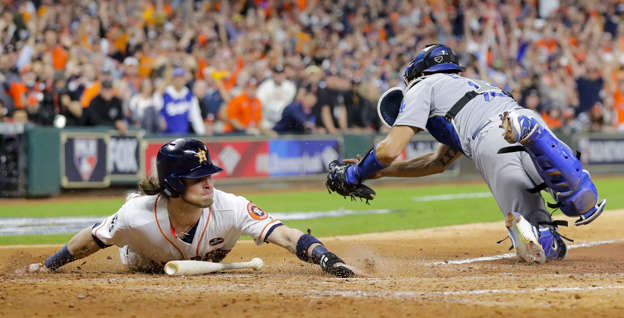 In Sunday night's classic — and yes, we have now had two genuine classics in a week — the Astros were not making their early comeback against (no disrespect) Tommy Greene of the 1993 Phillies, but against Clayton Kershaw, the ace of the age, having the best postseason of his career and working on full rest. And the Astros just stomped him. In his regular-season career, Kershaw has been given six or more runs of support 61 times. He's won 59 of those games. On Sunday, he got seven runs of support in the biggest game of his life and left with a no-decision after allowing six runs and being so wild that he couldn't escape the fifth inning.
Also, the Astros were not defeating a goofy Wild Thing in extra innings but, for the second time in this Series, winning an extra-inning thriller in which they battered the best reliever of this decade, Kenley Jansen. Marwin Gonzalez nailed him for the game-preserving, save-blowing homer in Game 2. Alex Bregman, a glorious defensive prodigy with outrageous confidence at third base, got the game-winning line drive single to left to beat Jansen in Game 5.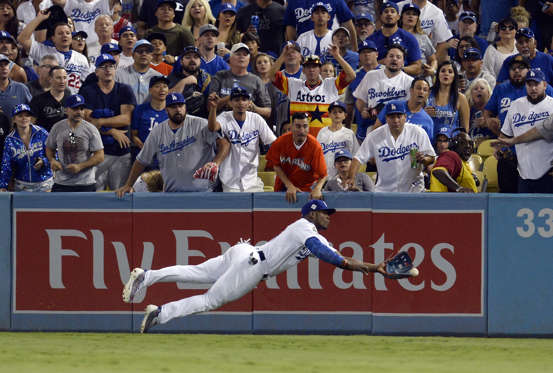 If the Astros go on to win this Series — and they have Justin Verlander, in perhaps the hottest streak of his future Hall of Fame career, lined up to start Game 6 Tuesday in Dodger Stadium — then Game 5 will drip with symbolism. That will be the famous night when the Astros' ferocious, MLB-leading offensive attack, and their erupting fans, defeated both Kershaw and Jansen. Also add that the Dodgers' second-best reliever in October has been Brandon Morrow, whose fastball reaches 99 m.p.h. He faced four men, allowed four runs, got no outs and allowed 11 total bases.
How does any team recover from that? Southpaw Rich Hill, who was only trusted to work four innings and throw 60 pitches in Game 2, will suddenly be captain, first mate and lookout on the Dodgers' life raft.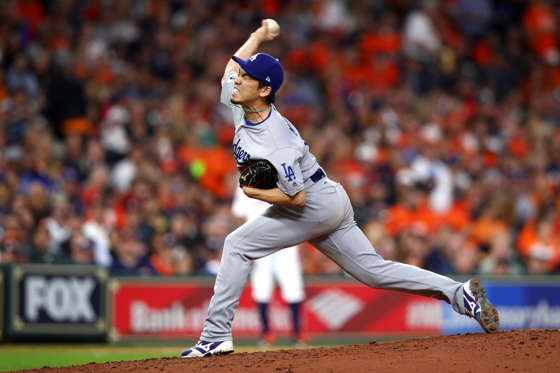 Part of the power, and the shock-thrill impact, of Game 5 was watching what happened to Kershaw. Bad things definitely can happen to good people. Most of the fine work he's done recently to repair his tattered October reputation will be reversed by the shaky, fretful way he blew leads of 3-0 (before he took the mound), 4-0 (after three innings) and then 7-4 in the fifth when his teammates seemed determined to salvage both the game and his World Series dignity.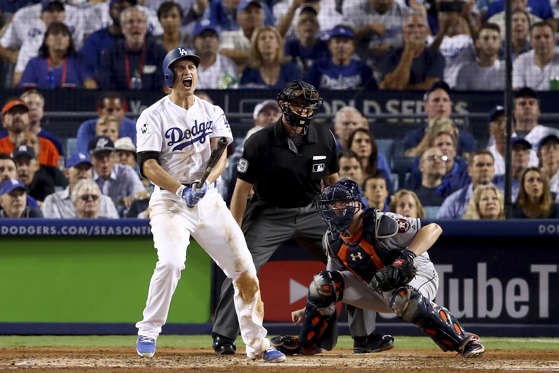 But almost every aspect of this game made you ask, "Have I ever seen that before? Wait, has anybody ever seen that before?"
For only the second time in postseason history, three-run deficits were overcome three times. The Dodgers led. 4-0. and were tied at 4 on a three-run homer by rookie Yuli Gurriel. Then the Dodgers went back ahead, 7-4, on a three -run homer by rookie Cody Bellinger only to be caught again at 7-7 on a three-run homer by Jose Altuve.
If you see one such dramatic three-run bomb moment in a World Series game, you have a special memory. To see three crucial, clutch three-run homers — all of which transformed the game with one swing — is almost preposterous.
Three-run homers at crucial moments in World Series games are so rare that people still talk about Bernie Carbo's three-run homer to tie Game 6 of the 1975 World Series between Boston and Cincinnati as one of the game's lasting memories because it helped set up Carlton Fisk's famous foul-pole homer. On Sunday, we had a trio of Carbos, named Gurriel, Bellinger and Altuve.
And they have so much company in the collective Hero Photo that it's almost comical. The third blown three-run lead was an Astro sin, coughing up a 12-9 lead in the ninth to force extra innings; it was perhaps the most "I-really-don't-believe-this-is-happening" moment of the entire night.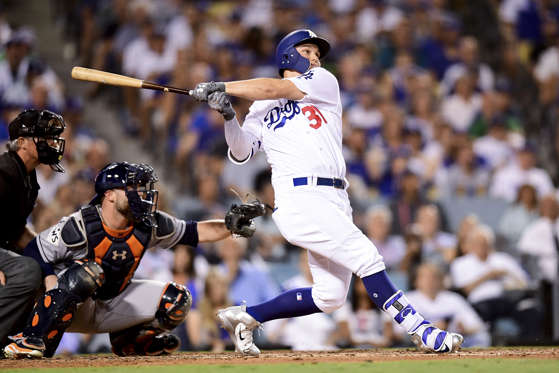 You know the ghouls in all the Nights of the Living Dead are never truly dead. But baseball teams truly do expire — except in this World Series. When Yasiel Puig hit a lucky two-run homer into Minute Maid Park's Crawford Boxes to make it 12-11, you almost felt that baseball itself was trying to rub raw the last nerve-ending of every player. But, come on, the rally will stop there, surely. Yet it didn't, because neither of these teams will relent, will give, will meet the moment with anything but the corniest, most wonderful spit-in-your-eye.
Down to the last Dodger out, Chris Taylor slapped an RBI single up the middle — the first lesson in hitting, back through the box — to reach 12-12.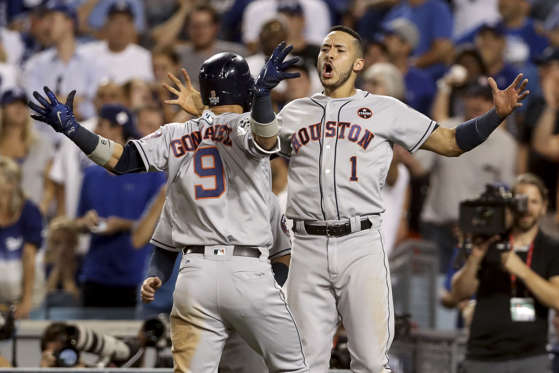 This game was a magic box. And you never knew what would jump out of it next. In this season of the home run, these teams have already combined for a World Series record 22 blasts. In Game 5, the Astros became only the third team to hit five homers in a Series game. The 5-foot-5 Altuve, probably the best all-around player in baseball, and surely the most infectiously energizing, has seven homers in a single postseason. The record is eight. Feel free to root.
In the 2004 World Series, Cardinals manager Tony LaRussa said that, in his long experience, he believed that there was often one game in a World Series that both teams could have "won in a dozen ways, but only one team wins." LaRussa thought that the team that won that swing game usually won the Series. And LaRussa said those words after his team had just lost such a game, 11-9, to the Red Sox, who swept the Cardinals to with their first championship since 1918.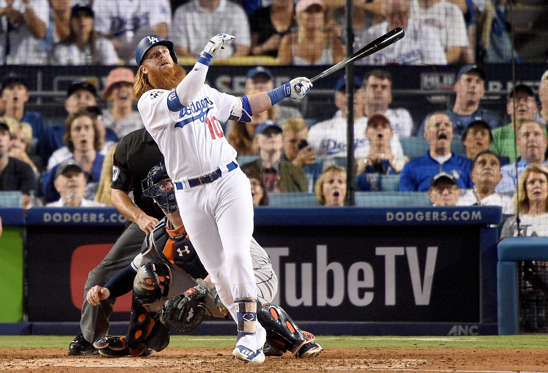 This Series has already had two such melodramatic "swing games" that could have gone either team's way in a dozen crisis moments. Houston won both.
There is a 30-year history of teams being incredibly hard to beat if they can just get back to their own home field for Game 6, even if they trail in the Series.
Can these two teams, especially the Dodgers, still keep punching after all the emotional damage, or at least incredible energy drainage, of Game 5?
"It was tough. What can you do?" said Jansen afterward. "But I'm already looking for Tuesday."
Tuesday will come soon enough.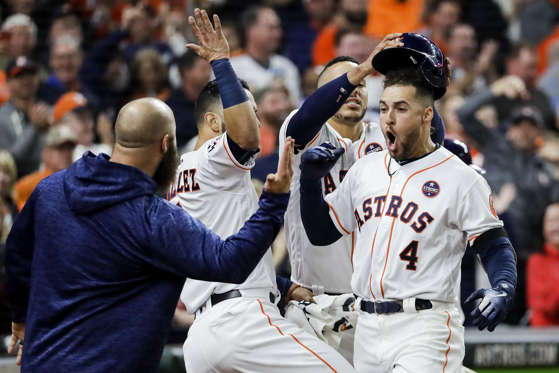 But trust this: Baseball will be looking back at Game 5 of the 2017 World Series for decades.
For those souls who didn't stay up until 1:37 a.m. on the East Coast to see the last pitch, you are the sane, the wise and, this time, the deprived. Life's not fair.
Excuse me. The sun is coming up in Houston. I think I'll go to sleep now. Oh, sure, right, as if anybody who saw Game 5 can close their eyes.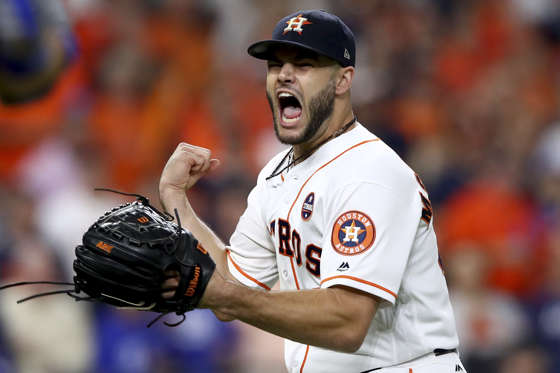 RECENT POST
COLUMNIST

Democrats Have Wrapped Their Public Case On Impeachment. What Comes Next?

November 23rd 2019

CRIMES ALERT

Navy veteran found in his apartment had been dead for 3 years

November 23rd 2019

News

POLITICO: Impeachment surprises boost Dems, but Republican resistance holds

November 22nd 2019

PHOTOS

Ms. Sandra DanHarry's 60th Birthday Bash in Revere, Massachusetts

November 21st 2019